Cultural Healing Services
Many of the young people at Marymound are of First Nations or Métis descent. We believe that cultural awareness and identity are key components to healing. A strong, positive cultural identity can instill feelings of pride, give youth a sense of community and of their place in the world. We honour the healing journey of the youth we support by offering cultural healing services.
The program is developed and delivered by the program manager, elder-in-residence, cultural healing coordinators, and cultural mentors and traditional healers from local First Nations and Metis communities.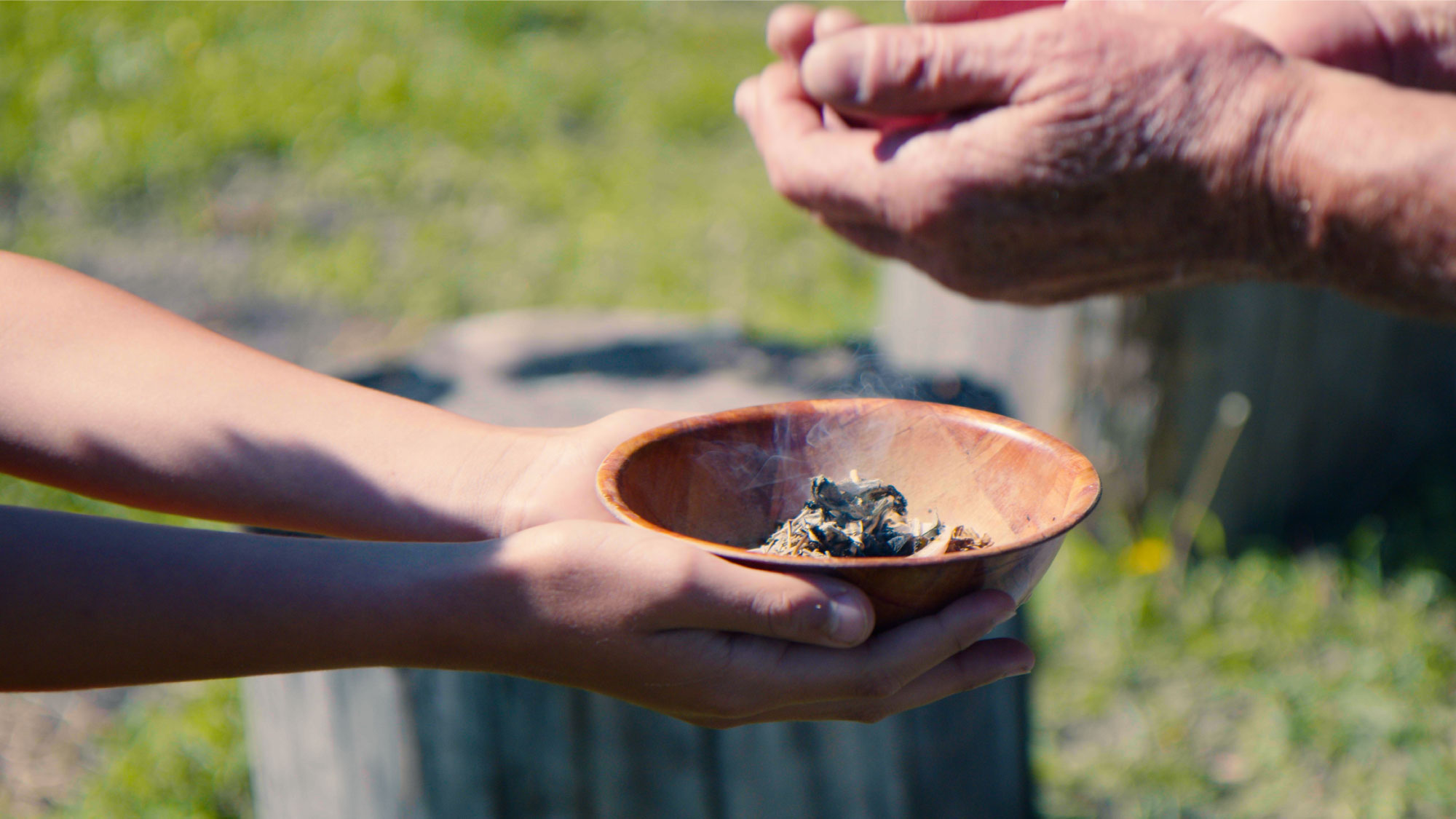 Youth can develop a sense of self-worth, self-understanding, and patience and learn to respect and honour life. Marymound's cultural healing services program provides a place for youth to find their inner voice, and inner strength through the teachings where they can one day become strong leaders.
To build upon our land-based framework, Marymound is exploring how to employ a dual-lens clinical treatment framework with a focus on cultural renewal, land-based healing and Western therapeutic interventions. This is what is known as a Two-Eyed Seeing approach and it addresses a need in the community that has largely gone unmet thus far.
Marymound's Cultural Healing Services Programming Includes:
Ceremonies such as naming ceremonies, full moon ceremony, pipe ceremony and feasts

Medicine Growing and Picking
First Nations history

Pow wow

Drumming

Sacred Teachings such as Medicine Wheel Teachings and Seven Teachings
Regalia Making

Sweat Lodge

Beading

Sharing/Talking Circles

Storytelling
"We have a sacred responsibility to ensure that all children, regardless of their heritage, are able to think about four key questions: where do I come from, where am I going, why am I here and, most importantly, who am I?"